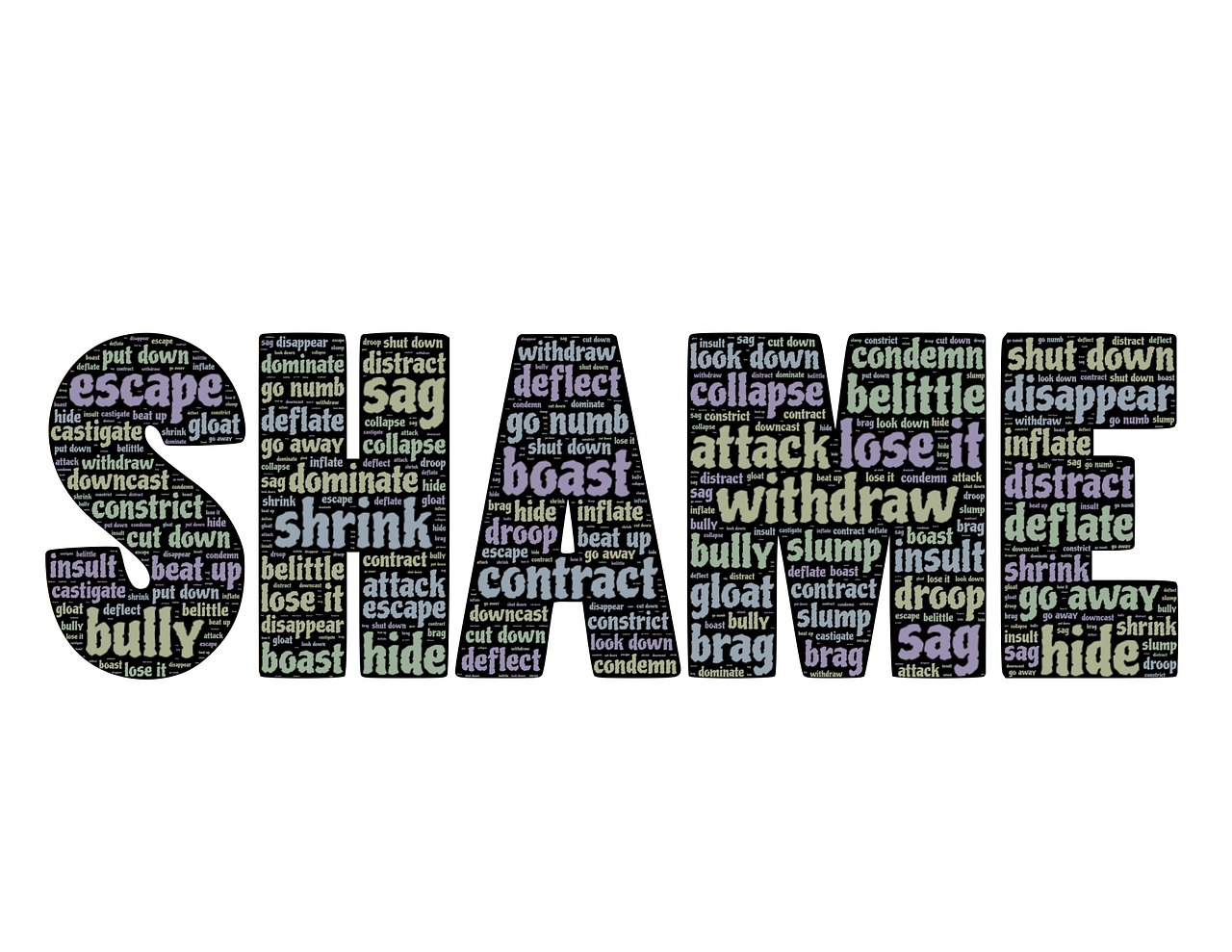 Shame is a very hot-button topic right now.   Researchers like Brene Brown are taking a topic that was once so secretive and making it normal dinner conversation.  The interesting thing about shame is, the more you talk about it, the more its power over you diminishes.
I often have clients ask me where their shame came from.  More often than not, it comes from your family of origin and upbringing.  It can be caused by bullying, unhealthy parenting, or chronic embarrassment.
Messages like "You're not good enough", "You're stupid", or "You're bad" (whether actually verbalized or implied) can create shame.  These messages create a negative self-talk in your head, that convinces you that you're a failure and you'll never be good enough.  When these messages take over and impact your life functioning, it becomes toxic.  Toxic shame teaches you to not trust yourself, and make decisions in life based out of fear and what others expect for you.
Another cause of shame is invalidation of emotions.  If you were raised with messages (again, verbalized or implied) that your feelings are wrong and don't matter, you may have shame.  The messages may sound something like "You shouldn't feel that way", "Stop crying", or "Get over it".  It often creeps into messages like this because you are taught from an early age not to trust your own emotions, since they are obviously wrong/not real.
Also, shame can impact your self-esteem and your view of yourself.  If you're taught as a child that you are not enough (or the opposite, that you are too much for others), you may live your adult life making choices based off of these messages.  Adults with shame may feel invisible.  They can also struggle with anxiety, depression, anger and rage, perfectionism, boundary issues, codependency, and addiction.
If this blog resonates with you, and you would like to learn more, please reach out for help!
Written by Christy Fogg, MSW, LCSW
*Christy Fogg, MSW, LCSW is a licensed therapist at Journey to Joy Counseling. Christy enjoys doing marriage/couples counseling, individual counseling, premarital counseling. She also provides family counseling, teen and adolescent counseling.
Journey to Joy Counseling serves the Indianapolis area, including Carmel, Fishers, Noblesville, Zionsville, and Westfield.